About us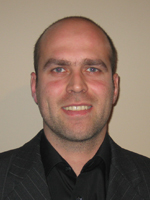 Jeff Van Hasselt - Manager
Welcome on the brand new website of Robotics 2002!
Robotics 2002 is a flexible company with his operations in the world of industrial automation. Our main task consists in programming and starting up of automated production processes with robots.
Those applications are used for several years in the car industry and since a few years also in other industries. E.g. : Packaging, agriculture, etc.
Do not hesitate to contact us for more information.